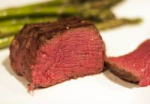 Up now in the the Pratt on Texas / Raider Red Meats Spring Feed: The Double T package, a $165 value. Entry is underway as we take qualifiers, from which a winner will be drawn, on the show.
The latest from Pratt on Texas
Lubbock's District 2 clear, Mayor & District 4 races muddled In Lubbock the race for mayor of the Hub City is about as muddled as it gets. The most conservative … [Read More...]
More from Pratt on Texas...