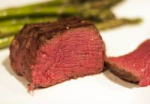 Upcoming in the the Pratt on Texas / Raider Red Meats Spring Feed: The Prime Package, a $215 value! Congrats to Lawrence & Hilton for winning the first two phases.
The latest from Pratt on Texas
Efforts to tax people and force them live under taxing districts they built homes in the country to avoid never ends. Behind the scenes Lubbock County and City of Wolfforth … [Read More...]
More from Pratt on Texas...