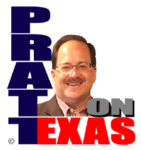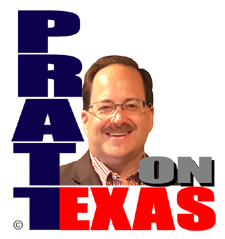 The news of Texas covered today includes:
Our Lone Star story of the day: Lubbock's city leaders signed on to a legislative priorities list but never bothered to discuss the issues of list with its legislative delegation. Who is pulling the strings on such amateur and counterproductive behavior? How many other city leaders are going about this in the same way? For decades I know that most of these people met with, or spoke with, their delegations to discuss these matters before session.
By the way, it's emblematic of how far the Lubbock Avalanche-Journal has fallen when it published the priorities list this week – KCBD published it back in November!
Our Lone Star story of the day is sponsored by Allied Compliance Services providing the best service in DOT, business and personal drug and alcohol testing since 1995.
Border news includes last contract, for now, awarded for Texas-built border wall.
Unemployment rate now below 4 percent in Texas; Texas oil and gas drilling rig count up; SpaceX and Starlink Internet, and; much more Texas business news.
PUC's plan to protect the Texas electric grid is wrong, wrong, wrong! Fortunately some in the legislature stand ready to right the wrong.
And, other news of Texas.
Listen on the radio, or station stream, at 5pm Central. Click for our radio and streaming affiliates, or hear the podcast of the show after 6pm Central here.