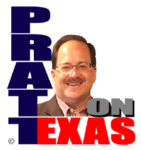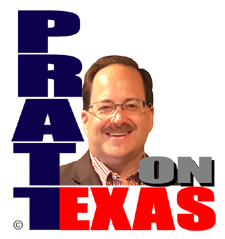 The news of Texas covered today includes:
Our Lone Star story of the day: Texas Department of Public Safety shamefully latches on the "never let a crisis go to waste" model and requests an incredible, absurd $1.2 BILLION training center. And of course, they want the facility on some of the more expensive land in the state. A tenth of that number could construct a world-class training center. Lawmakers should shut this down ASAP but what do you bet many will go with the flow as "supporting law enforcement." What they'll be supporting is ridiculous spending by avaricious bureaucrats.
Our Lone Star story of the day is sponsored by Allied Compliance Services providing the best service in DOT, business and personal drug and alcohol testing since 1995.
The City of Lubbock may have a new conservative mayor and couple of councilmembers but you'd not know anything had changed from it's big-government anti-taxpayer list of legislative priorities.
Two cities, Killeen & Harker Heights, that had pro-drug use ordinances pass on the General Election ballot are wondering how they square the ordinances with state law.

GOP's McCarthy Threatens to Impeach Mayorkas Over Border. Meanwhile: 40 suspects on FBI's Terror Watchlist arrested at the border in October and 5,903 known got-aways in the Del Rio Sector alone last week. How many potential terrorists made it through?
Harris County elections certification moved forward but the Supreme Court required late-hours ballots to be counted separately and left open a door to challenge any results caused by these after hours votes.
And, other news of Texas.
Listen on the radio, or station stream, at 5pm Central. Click for our affiliates, or hear the podcast of the show after 6pm Central here.