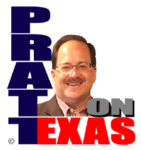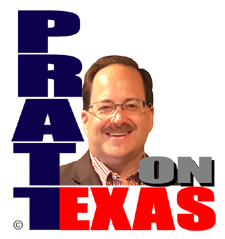 The news of Texas covered today includes:
Our Lone Star story of the day: Did the Legislative Budget Board set up legislative leaders to have an excuse to ignore Governor Abbott's campaign pledge of using half of the projected surplus for serious, historic tax cuts?  Sadly it looks as if that may have been the case. A bit of press coverage on Lt. Gov. Patrick's press conference:
Our Lone Star story of the day is sponsored by Allied Compliance Services providing the best service in DOT, business and personal drug and alcohol testing since 1995.
Yesterday I spoke at length explaining how CRT and it's associated canon of thought, of which Diversity, Equity and Inclusion (DEI) is a part, openly seeks to right past injustices, whether real or imagined, with planned and government enforced current and future injustice. I explained how our state colleges and universities, as institutions, are adopting the Marxist Critical Theory positions and advocating, even forcibly, for such with taxpayer money.
Critical Race Theory, CRT, is a pro-discrimination derivative of Marxist Theory and part of a subset called Critical Theory. It is inherently political thought and it, along with the other items in the related canon of ideas, surrounds us in our institutions.
Today, quite presciently and on-cue, political strategist Sherry Sylvester of the Texas Public Policy Foundation published this piece that is a perfect follow-up: What Would Gavin Newsom Do? It's Time to Stop DEI on Campus.
I'm sadly not convinced we have enough legislators willing to act meaningful on this issue. Regents of our systems have done nothing to stop such. In fact, Regents have allowed all of this to go forward – all regents are Republican gubernatorial appointees!
Kelly Stovall talks about her family's long association with the Texas Cowboys' Christmas Ball.
And, other news of Texas.
Listen on the radio, or station stream, at 5pm Central. Click for our affiliates, or hear the podcast of the show after 6pm Central here.