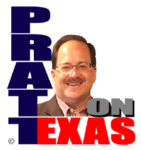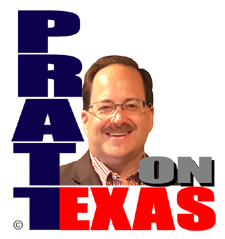 The news of Texas covered today includes:
Our Lone Star story of the day: Critical Race Theory, CRT, is a pro-discrimination derivative of Marxist Theory and part of a subset called Critical Theory. It is inherently political thought and it, along with the other items in the related canon of ideas, surrounds us in our institutions.
CRT and it's associated canon of thought, of which Diversity, Equity and Inclusion (DEI) is a part, openly and as Plan A seeks to right past injustices, whether real or imagined, with planned and government enforced current and future injustice.
All of Critical Theory is as convoluted and immoral, and pernicious,  as is all the rest of Marxist thought from which it comes.

Texas Tech and many other taxpayer owned institutions openly and proudly advocate for these political positions even forcing some to take courses of indoctrination into the same.
Why are taxpayer supported institutions allowed to use the public's money to advocate for political outcomes?
I'm not talking about academic freedom which allows faculty to teach about such things as CRT, I'm pointing out that the institutions themselves are adopting the Marxist Critical Theory positions and advocating, even forcibly, for them and doing so with taxpayer money.
Will Texas legislators have the patriotic gumption to put a stop to this, a stop with teeth that truly stops it?
https://criticalrace.org/critical-race-theory-today/
Our Lone Star story of the day is sponsored by Allied Compliance Services providing the best service in DOT, business and personal drug and alcohol testing since 1995.
And, other news of Texas.
Listen on the radio, or station stream, at 5pm Central. Click for our affiliates, or hear the podcast of the show after 6pm Central here.