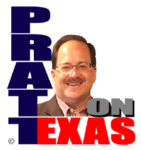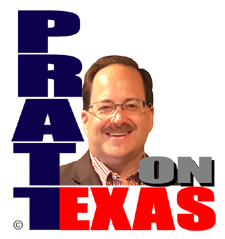 In the 2022 General Election I recommend, as you would expect, voting for each statewide Republican on the ballot as well as Republicans locally.
Vote the full ballot from top to bottom. If there is a non-partisan race or issue for which you do not feel you are informed enough to vote, skip it. An uninformed vote is worse than no vote at all; the ballot is not a place for random guessing.
There is not a Democrat on the ballot I would vote for because, since these people choose to run as Democrats, that means they subscribe to the Leftist, radical revolutionary agenda of the party now openly embracing socialism, effectively open borders, and which supports the blacklisting of those who disagree with the Left on issues by labeling almost any disagreement as "hate speech."
On bond issues: Just remember, bond issues are bond DEBT issues for which your taxes will be set to pay back over decades of time. Some things may be needed, or not, in your community but remember bond money is not free money, it has to be paid back with interest which is part of your local tax bill.
Lubbock specific:
Some folk in and around Lubbock will see High Plains Underground Water District, Precinct 1 on their ballot, in this race I recommend you vote for Dustin Eggleston – you can hear an interview with him here.
Also in Lubbock County are races for the Buffalo Springs Lake board (Buffalo Springs Lake, Administered by Lubbock County Water Control and Improvement District #1,) I make no recommendation for those races.
Abilene and Taylor Co. specific:
>NEW: Podcast-Extra: Abilene's propositions with Doug Offermann
Proposition A: See what I wrote about bond debt issues above.
Proposition B: I recommend a vote FOR the pro-life sanctuary city for the unborn ordinance.
Proposition C: I recommend voting AGAINST the ridiculous gender language proposal. English, like many languages, simply defaults to the masculine when the sex of the subject or object is unknown. It is stilted and cumbersome language to write "he or she" over and again when simply "he" or "she" will do.
Proposition D: Again, I recommend voting AGAINST the ridiculous gender language proposal found in this proposition. Members of the council can already call themselves whatever they want and I am certain many of you can think of things other than "councilmember" that might be equally as descriptive.

Propositions E through H: I have no problem voting FOR propositions E, F, G, and H. None of these issues seem of great concern one way or the other.
Lubbock County voting locations