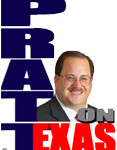 A nice listener wrote to me about wearing masks and began with: "I am confused about your obsession with opposing people wearing masks." He proceeded with wrong assumptions of my position and that my position on masks is "illogical and irrational."
I have no obsession with mask wearing. I have huge obsession with people feeling comfortable with government officials mandating such a thing, especially by decree and not through our elected representatives. I support our republican form of government, not tyranny and that's a much larger and important issue than masks.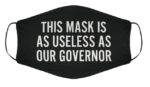 As to the masks themselves, the science that was on the books before the current virus became political almost universally debunked the value of the public wearing such to protect against viral spread. I have documented such in many commentaries all with links to the sources. Even the CDC and WHO sites demeaned the use of masks by the general public.
Even during this emotional "crisis" such respected publications as the New England Journal of Medicine have recently published studies pointing out that masks are not very useful outside of a clinical environment.
Physicians, surgeons, and medical technicians to whom this issue is not new but well settled, and that is important because it is not colored by the emotion of the mob in crisis, have written and called to support my position as that of the well accepted long term scientific literature.
I will not be moved by social engineering peer pressure to ignore the results of decades of study for hot ideas dished out willy-nilly in a political and social crisis by those with unclear agendas.
And, I will not let a politician muzzle me and wear one by decree and without due process.
More: