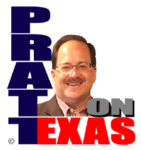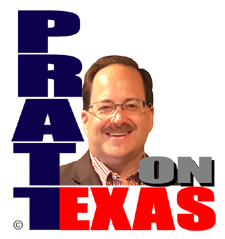 The news of Texas covered today includes:
Our Lone Star story of the day: Texas House today debating an amendment to strip all school choice from HB1, the school choice bill: A lying dog-and-pony show of demagoguery from the same old cohort of RINOs and Democrats who often work to let Democrats win and sink conservative legislation. The "stripping amendment" from Rep. Raney, putative Republican, was nothing but a prop-up of the Left-leaning and overspending government school lobby. It passed to kill school choice 84 to 63. Get mad but more importantly, get busy to un-elect this same old bunch of big government Republicans like Stan Lambert, Drew Darby, Ken King, and the rest.
Our Lone Star story of the day is sponsored by Allied Compliance Services providing the best service in DOT, business and personal drug and alcohol testing since 1995.
Texas unemployment rate remains steady and labor force keeps growing but, for the first time 31 months, employment decreased.
Rig count unchanged this week in Texas.
Report: Trump coming to the Texas-Mexico border this Sunday to appear with Governor Abbott. Speculation is that Abbott will offer an early endorsement of Trump. I speculate as to how such helps Abbott.
Listen on the radio, or station stream, at 5pm Central. Click for our radio and streaming affiliates, or hear the podcast of the show after 6pm Central here.