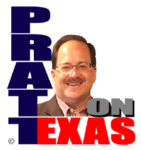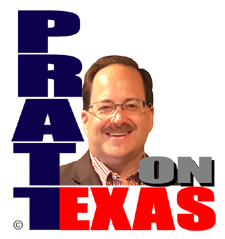 The news of Texas covered today includes:
Our Lone Star story of the day: With the expected historic test launch of SpaceX's Superheavy rocket with Starship atop from South Texas tomorrow, Friday, 17 November, we talk with science writer and esteemed space historian Robert Zimmerman about the private sector space industry from a Texas perspective.
We much about global leader SpaceX as well as Texas-based Firefly, AST SpaceMobile out of Midland, Blue Origin, Starlink and more.
At the end we discuss great American Frank Borman who died at 95 on 7 November. The great American astronaut, Texas car dealer, and former CEO of Eastern Airlines is the first of the crew of Apollo 8 to pass away. Zimmerman came to know Borman and his wife Susan as he wrote the fantastic book Genesis: the Story of Apollo 8. I highly recommend this book for you and for Christmas presents.
Our Lone Star story of the day is sponsored by Allied Compliance Services providing the best service in DOT, business and personal drug and alcohol testing since 1995.
Listen on the radio, or station stream, at 5pm Central. Click for our radio and streaming affiliates, or hear the podcast of the show after 6pm Central here.