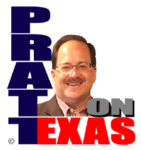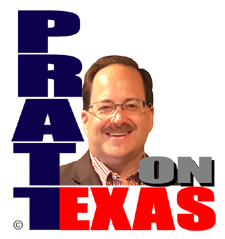 The news of Texas covered today includes:
Our Lone Star story of the day: Special Session update: Senate passed the entire called agenda in two days last week. Meanwhile the House cannot even get a quorum and it's not just Dems breaking quorum either. Under Phelan's leadership many are not showing up despite still being paid their $290 per day!
Our Lone Star story of the day is sponsored by Allied Compliance Services providing the best service in DOT, business and personal drug and alcohol testing since 1995.
Donald Trump is the first Republican presidential candidate to file for the ballot in Texas.
Lubbock County can't stop spending and now it has the staff, time, and money to promote homosexual so-called "marriage" on the county's official social media. Why is this happening under County Judge "Bow-Tie" Parrish? He hasn't wanted to rein in game room gambling either!
Rig count fell again last week.
Texas gets an impressive new solicitor general making a mockery of all those claims about top people not wanting to work for Attorney General Ken Paxton!
And in today's Podcast Extra extra-time:
The gutless lack of moral fiber of many around us in our communities.
Listen on the radio, or station stream, at 5pm Central. Click for our radio and streaming affiliates, or hear the podcast of the show after 6pm Central here.