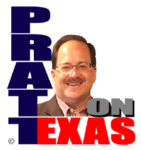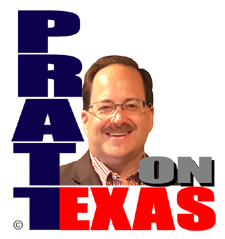 The news of Texas covered today includes:
Our Lone Star story of the day: Some Texas legislators own comments demonstrate that we need serious improvements in public education. As the House Committee on Public Education, meeting today in the forth called special session, considers the school choice and public ed. bureaucracy largess bill, HB1, members show ignorance and hypocrisy. Dullards, dimwits, and dunderheads are quoted by leftwing media as incisive and smart, which is no surprise. (Liberal Republican Rep. Ernest Bailes is a chief dullard in the House!)
Our Lone Star story of the day is sponsored by Allied Compliance Services providing the best service in DOT, business and personal drug and alcohol testing since 1995.
Leftist media people: Please stop the always present handwringing over low voter turnout. People vote when they have enough "skin in the game" to care and other than that, young or old, NO VOTE is better than an uniformed vote. By the way, what is it you folks don't like about freedom? Freedom means one has the right to choose not to vote.

Voters said "No!" to raising the mandatory retirement age for judges and one wonders who got legislators to even put the item on the ballot. A guy who was likely behind it, Texas Supreme Court Chief Justice Nathan Hecht will have to resign soon.
Listen on the radio, or station stream, at 5pm Central. Click for our radio and streaming affiliates, or hear the podcast of the show after 6pm Central here.