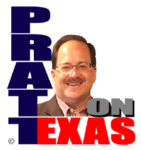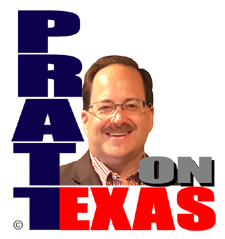 The news of Texas covered today includes:
Our Lone Star story of the day: The political bomb throwing between Lieutenant Governor Patrick, elected by us, and Drinker of the House Failing Dade Phelan, elected by House members including Democrats, demonstrates an issue few will comment upon, but I will: Governor Abbott does not provided effective leadership.
Dan Patrick to Dade Phelan: 'No One Takes You Seriously Anymore'
Our Lone Star story of the day is sponsored by Allied Compliance Services providing the best service in DOT, business and personal drug and alcohol testing since 1995.
Our Alamo Cenotaph is now getting a full structural investigation prior to its renovation. Don't worry, no one is going to move it this time around. This is a great line from the story: Clark Construction and Guido Construction, the two firms that installed the Cenotaph in 1940, will help a group of architects, engineers, historians and preservation experts.." Isn't that great? Clark and Guido are still in business!
Oil and gas drilling rig count falls again.
Much other political and general news from across Texas.
Listen on the radio, or station stream, at 5pm Central. Click for our radio and streaming affiliates, or hear the podcast of the show after 6pm Central here.