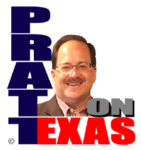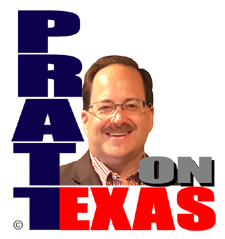 The news of Texas covered today includes:
Our Lone Star story of the day: Federal judge tells Border Patrol to stop tampering with Texas' border concertina wire, for now. And, under the remaking America heading: Illegal aliens caught in just the Texas border sectors, over just the last two years, total more than the population of Houston, the nation's 4th largest city!

Even if these folk are not allowed to vote, they are used in redistricting and that spells doom for non-Leftists in the future. We should be demanding not only securing of the border but mass deportations after the border is secured.
And then, of course, there is this: EXCLUSIVE: 100 Syrians, 50 Iranians Cross Biden's Open Border in October, Says Source.
Our Lone Star story of the day is sponsored by Allied Compliance Services providing the best service in DOT, business and personal drug and alcohol testing since 1995.
"Tepid" is the word used by the Dallas Fed to describe the Texas Manufacturing Sector in today's report.
Rep. Clardy, himself a big part of the problem in the Texas House, gets one thing right: Texas' impeachment process needs reform.
NFL tells the University of Houston to cease and desist…
Listen on the radio, or station stream, at 5pm Central. Click for our radio and streaming affiliates, or hear the podcast of the show after 6pm Central here.