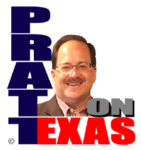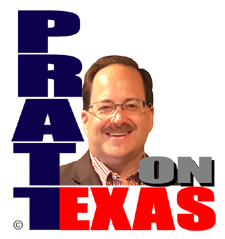 The news of Texas covered today includes:
Our Lone Star story of the day: Petty and obstinate: Speaker Phelan has sergeant at arms remove Attorney General Ken Paxton from the House floor despite him being invited by members and being a former member himself.
Democrats fight border security bills hard but lose on all three. Of course the press carries their fellow Democrats' propaganda about all – what is it these people don't know about probable cause?!
House finally passes the ban on employer mandated WuFlu vaccine that should have been, and could have easily been, passed in the regular session.
House To Abbott: Won't Pass Choice Without A Payoff – Texas Scorecard. I said it on 10 October: "If the early bill filing and comments are the guide, school choice in the 3rd called special session of the 88th Texas Legislature appears to be not so much authentic, universal school choice but a ruse to hand over billions more of our money to the  public school lobby."
Our Lone Star story of the day is sponsored by Allied Compliance Services providing the best service in DOT, business and personal drug and alcohol testing since 1995.
Report: El Paso objections sink Biden's nasty "Remain in Texas" policy for illegal aliens. | Border Authorities Are Counting Palestinian Migrants As Other Nationalities.
Another story seems to link "game rooms" to money laundering and political favors. Where is the Lubbock Co. game room ordinance that Co. Judge Parrish promised would be here in September of this year?
Sheriff proposes $464 million expansion on Lubbock County jail with overcrowding worsening. None of this should be entertained until there is a county full court press to move cases and depopulate the jail of those there because the DA and courts are not moving their cases. We've done it before and it works.
Listen on the radio, or station stream, at 5pm Central. Click for our radio and streaming affiliates, or hear the podcast of the show after 6pm Central here.