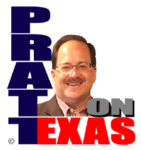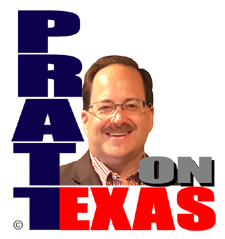 The news of Texas covered today includes:
Our Lone Star story of the day: Is there hope to be found in the pro-terrorist Hamas protests here and abroad? Are latent Nazis identifying themselves? We have a culture that has defined goodness as hate and sin as good; that includes many of our stalwart institutions. Today I share, and comment upon, Robert Zimmerman's essay: "Formerly clandestine Nazis will continue protesting, sometimes violently"
Our Lone Star story of the day is sponsored by Allied Compliance Services providing the best service in DOT, business and personal drug and alcohol testing since 1995.

Attorney General Ken Paxton Sues Biden Administration Over Destruction of Texas Border Barrier.
Yesterday, as covered on the program, over the non-cooperation of County Judge Curtis Parrish and Precinct 3 Commissioner Gilbert Flores, Lubbock County's Commissioners' Court passed an ordinance to allow private enforcement through the courts to stop abortion trafficking in Lubbock County. Commissioners Corley, Rackler, and Kovar supported Corley's resolution which enhances the City of Lubbock's Sanctuary City for the Unborn ordinance. And by the way, despite media reporting, it is NOT a "travel ban" or anything like such. If you missed my interview with Mark Lee Dickson, it is in the 2nd segment of yesterday's show.
Planned Parenthood Must Face Trial Over Texas Medicaid Fraud Claims.
Texas House to finally debate some of the special session agenda items tomorrow.
Listen on the radio, or station stream, at 5pm Central. Click for our radio and streaming affiliates, or hear the podcast of the show after 6pm Central here.