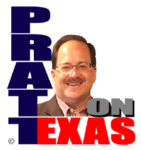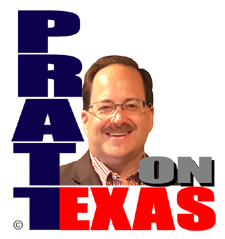 The news of Texas covered today includes:
Our Lone Star story of the day: Over the non-cooperation of County Judge Curtis Parrish and Precinct 3 Commissioner Gilbert Flores, Lubbock County's Commissioners' Court passed an ordinance to allow private enforcement through the courts to stop abortion trafficking in Lubbock County. Commissioners Corley, Rackler, and Kovar supported Corley's resolution which enhances the City of Lubbock's Sanctuary City for the Unborn ordinance. And by the way, despite media reporting, it is NOT a "travel ban" or anything like such.
I interview the man working full-time to save the lives of the innocent: Mark Lee Dickson in the second segment.
Reuters: Fight Over Texas Anti-Abortion Transport Bans Reaches Biggest Battlegrounds Yet.
Our Lone Star story of the day is sponsored by Allied Compliance Services providing the best service in DOT, business and personal drug and alcohol testing since 1995.

First day of Early Voting in the November 7th Texas constitutional amendment election begins today. I review my recommendations.
The Texas House's public education committee and its Phelan-appointed chairman make a mockery of school choice with HB1.
Listen on the radio, or station stream, at 5pm Central. Click for our radio and streaming affiliates, or hear the podcast of the show after 6pm Central here.