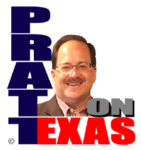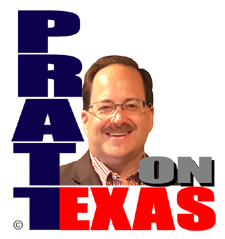 The news of Texas covered today includes:
Our Lone Star story of the day: Is a special legislative session on school choice coming soon in Texas? Most likely it us but don't by this week's media narrative that the impeachment strife between Senate and House leaders puts a new spin on the issue. The lines on school choice have already been drawn and the strife between bad House Speaker Phelan and Lt. Gov. Patrick, as well as other members, was already at a peak.
Pushing Back Against Compromise School Choice Efforts – Texans For Fiscal Responsibility. I generally agree with these guys on where the lines of compromise must be drawn but we also cannot ignore the effectiveness of incrementalism in getting through legislation that would otherwise fail.
Our Lone Star story of the day is sponsored by Allied Compliance Services providing the best service in DOT, business and personal drug and alcohol testing since 1995.
More impeachment fallout including Patrick saying that Speaker Phelan need to be a man. Another county GOP in Rep. Murrstache's district passes a censure of the man who led the House sham impeachment investigation.
Texas again leads all states for annual jobs growth, Governor Abbott crows.
Listen on the radio, or station stream, at 5pm Central. Click for our radio and streaming affiliates, or hear the podcast of the show after 6pm Central here.