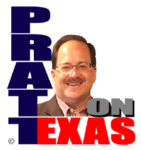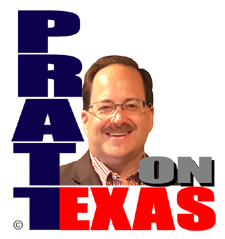 The news of Texas covered today includes:
Our Lone Star story of the day: The Paxton impeachment trial ends and the issue moved to senator-jurors today. Watch closing statements (beginning at 24:50) here: https://tlcsenate.granicus.com/MediaPlayer.php?view_id=35&clip_id=18357
Our Lone Star story of the day is sponsored by Allied Compliance Services providing the best service in DOT, business and personal drug and alcohol testing since 1995.
Texas Employment Reached Historic Highs in August; click to see local numbers.
Oil and gas drilling rig count rises for a second week.
The UAW goes on strike showing just how baneful is the union. Members are already among the highest paid industrial workers on the planet and now they want a huge amount more and to work only 32 hours per week while getting paid for 40!
Hays County district clerk files petition to remove District Attorney; a first test of newly implemented House Bill 17.
Listen on the radio, or station stream, at 5pm Central. Click for our radio and streaming affiliates, or hear the podcast of the show after 6pm Central here.