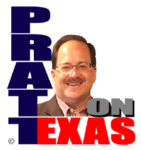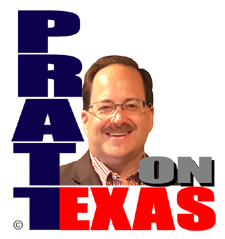 The news of Texas covered today includes:
Our Lone Star story of the day: There is a subtext throughout the testimony of Texas law enforcement people in the Paxton impeachment trial that is terrible and yet confirming of what we've seen out of Washington, DC over the last decade.
What chance to regular people have when officials outright dismiss, before hearing any specific argument of seeing any evidence, the idea that government agencies such as the FBI, DOJ, or top state law enforcement may have done wrong? These people not only dismiss such but openly say that such allegations are "going nowhere" with them and their agencies. It all appears to be another sign of just how bad the new American aristocracy and "deep state" has become and that it is just as present in Texas as in DC.
Our Lone Star story of the day is sponsored by Allied Compliance Services providing the best service in DOT, business and personal drug and alcohol testing since 1995.
Lubbock's new "conservative" city council members and mayor vote for tax increase – except Councilman Mark McBrayer who voted "no" and kept his promise to taxpayers.
Don't say you support government run public education and then decry "Robin Hood" funds recapture – such is inherent in a socialist, government model.

Biden's keep-'em-in-Texas policy getting pushback and other border news.
Listen on the radio, or station stream, at 5pm Central. Click for our radio and streaming affiliates, or hear the podcast of the show after 6pm Central here.