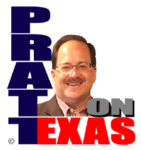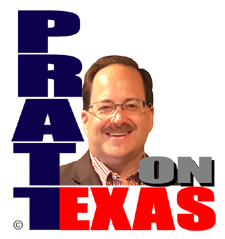 The news of Texas covered today includes:
Our Lone Star story of the day:  Ken Paxton's impeachment imbroglio  continues and testimony and new evidence keeps knocking down the poorly prepared House impeachment articles. Worse, we learn that it appears House investigators, under the sanctimonious git Rep. Andrew Murr, have hidden evidence from the defense and their own lawyers – why?
Likely because like other evidence coming forward in cross-examination after cross-examination, it doesn't support their trumped up allegations against Paxton. I play audio today related to this.
Today I explain why there has been relatively little in the press about the 2nd key witness Ryan Bangert and his testimony. First, after an hour on the stand he is likely disliked by even the most anti-Paxton liberal in the press pool. Bangert is everything a lawyer does not want on the stand and arrogance pours forth like Niagara Falls. But worse, like Mateer, what he offers up doesn't support the charges against Paxton in the manner the House intended. We also learn of a key text to him previously not disclosed by the House managers that puts the proper context on non-official-opinion A.G. opinion in question.
I offer substantial audio today to give you a feel of how things are going.
Again, as I said yesterday, there is a common theme of an arrogance from the staffers, the bureaucrats, that only they are to run everything; everything that happens should conform to their personal ideas of what is normal or usual,, and; that the elected boss is a figure head who should not actually lead or impose his view of policy upon the agency. This is common across the permanent bureaucracy in Washington and states but it surprising how strong it is from the conservative attorneys. It is as if they do not see this in themselves.
Rubber-stamping Star Chambers; the shameful vote of Texas state senators to accept "evidence gathered in violation of the law" in the impeachment of Attorney General Ken Paxton.
Our Lone Star story of the day is sponsored by Allied Compliance Services providing the best service in DOT, business and personal drug and alcohol testing since 1995.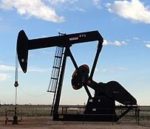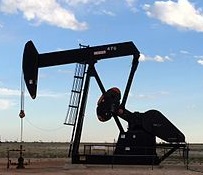 First positive oil and gas rig count report in a while.
Biden gets nastier on the border and Texas gets to keep the buoys in the Rio Grande for a while longer.
Listen on the radio, or station stream, at 5pm Central. Click for our radio and streaming affiliates, or hear the podcast of the show after 6pm Central here.