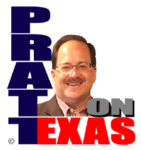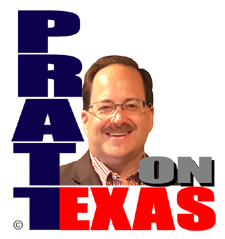 The news of Texas covered today includes:
Our Lone Star story of the day:  A full review of the motions, votes, and opening statements from the Paxton impeachment debacle which began in our Texas Senate today. There were many terrible votes in the early motions by senators showing only six to eight have much respect for the Rule of Law and constitutional protections. Among the worst votes was 22 to 8 voting against the motion to exclude unlawfully obtained "evidence." Even Lubbock's Senator Charles Perry voted "Nay" on such – it's beyond shocking.
I must say I was near tears in Buzbee's opening because of how personal to me it was. As one of the few long timers who has followed each and every element of the attacks on Paxton over many years, but almost never reads a press account that less than ignorant on what has happened, I was shocked to hear Buzbee echo the things I have said many times about these issues and often in similar language. He even started with the victory of Dan Branch just as I have explained for all of this time! I have felt quite alone in my overall knowledge of these issues making Buzbee's comments was a type of confirmation of my decade of commentary on the Paxton issue as a whole.
Our Lone Star story of the day is sponsored by Allied Compliance Services providing the best service in DOT, business and personal drug and alcohol testing since 1995.
Disturbing economic trends from the Dallas Fed report: Manufacturing continues to decline and retail sales remain in the dumps. While the "service sector" keeps growing, it will eventually follow manufacturing.
Texas Comptroller Glenn Hegar Announces State Revenue for Fiscal 2023, August State Sales Tax Collections. Note that those increase are only about the same as inflation meaning a possible end to net growth.
Listen on the radio, or station stream, at 5pm Central. Click for our radio and streaming affiliates, or hear the podcast of the show after 6pm Central here.