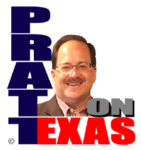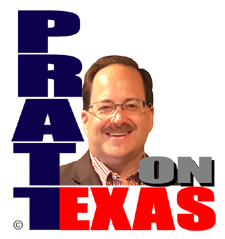 The news of Texas covered today includes:
Our Lone Star story of the day:  Texans for Lawsuit Reform, TLR, is a curiously center stage player in the upcoming show trial impeachment of Ken Paxton. Most curious is how the once respectable group has turned so arrogant that its own statements, its bullying, is laughably self-contradictory.
It's rather clear to most honest insiders, even those like me who over the years allied with TLR on  much, that the group's too-big-for-their-britches these days leaders are out for Paxton's political blood after the humiliation taken by TLR in the primary. TLR got poor Eva Guzman to give up a spot on the Supreme Court to run against Paxton, spent millions on her, and came in a distant third behind even to scandal plagued George P. Bush.
This is another reason I maintain that impeachment was the wrong vehicle for issues with Paxton, whether true or not, because all of the impeachment process comes down to political scalp taking.
Our Lone Star story of the day is sponsored by Allied Compliance Services providing the best service in DOT, business and personal drug and alcohol testing since 1995.
Houston wins bid to host the 2028 Republican National Convention, the first for the Bayou City since Geo. H.W. Bush in 1992.
Space X has successful engine test of Superheavy at Boca Chica. And, in another prong of the political attack on SpaceX and Elon Musk, Biden's "Justice" Department sues the company for only hiring U.S. Citizens or lawful Permanent Residents! (This despite ITAR rules that force such on SpaceX.) Read this story AND the informed comments and you'll understand how preposterous this is.
Another big fall off in the oil and gas drilling rig count.
Listen on the radio, or station stream, at 5pm Central. Click for our radio and streaming affiliates, or hear the podcast of the show after 6pm Central here.