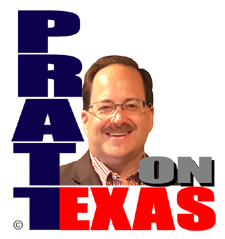 The news of Texas covered today includes:
Our Lone Star story of the day: Reportedly, there is Houston-region housing development that caters to illegal aliens with a population of over 22,000 that is "partially funded" by a major donor of Governor Greg Abbott. Is it all this profiting off of illegal immigration that keeps Abbott and legislative leadership from doing more than expensive theater on securing the border such as passing a mandate for Texas employers to use e-Verify as Florida has done under DeSantis?
The Rio Grande Guardian is upset that only three of the Valley's state reps. signed a very stupid MALC letter to Speaker Phelan asking for Gov. Abbott and Operation Lone Star to be investigate. The headline: Only 3 of Valley's 8 state Reps sign MALC letter criticizing Abbott's use of concertina razor wire on Rio Grande – Rio Grande Guardian. It is stupid to sign such a letter given that Biden and the feds use concertina wire all the time on the border!
Also this from the border: EXCLUSIVE: Biden Admin Increases Migrant Releases as Border Policies Crumble Under Another Surge.
Biden's war on Texas border buoys reveals what he really thinks about immigration laws.
Our Lone Star story of the day is sponsored by Allied Compliance Services providing the best service in DOT, business and personal drug and alcohol testing since 1995.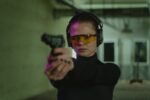 Anti-Wimp update: Woman fights off forced head shaving with her handgun.
Local sales taxes up 2.8% over August 2022. Find your city here.
Listen on the radio, or station stream, at 5pm Central. Click for our radio and streaming affiliates, or hear the podcast of the show after 6pm Central here.