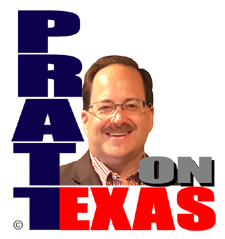 The news of Texas covered today includes:
Our Lone Star story of the day: Insanity at Texas A&M with regents meeting on Sunday and reportedly wanting to negotiate a "settlement" with the Leftist anti-journalism UT "journalism" prof who walked away from taking the job to run the Aggie journalism school. She walked away – where do the rest of us get on the train for settlements when the parameters of a job offer change and we decide to decline such? Where!?
If anything, A&M should claim that she entered the job negotiations from a fraudulent basis given that her position of what is journalism is more akin to a political propagandist than someone reporting on events. Her position on journalsim is like hiring a math professor who claims that mathematicians don't need to be able to solve equations correctly to do or teach math!
Our Lone Star story of the day is sponsored by Allied Compliance Services providing the best service in DOT, business and personal drug and alcohol testing since 1995.
The Texas Manufacturing Outlook Survey show further contractions of output.
Comment on this slight moment of lucidity of the know-nothing Leftist editorial board members of the Houston Chronicle: Jackson Lee wants to be an 'education mayor.' But how?
Who is paying, or rewarding, Texan Will Hurd to "run" for President? I don't buy that he's a legitimate candidate at all.
Listen on the radio, or station stream, at 5pm Central. Click for our radio and streaming affiliates, or hear the podcast of the show after 6pm Central here.