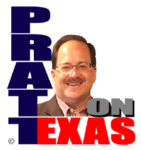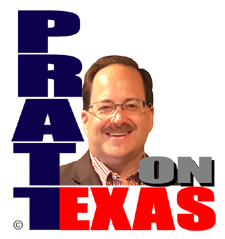 The news of Texas covered today includes:
Our Lone Star story of the day: Atheist organization sues Fort Worth and while it my infuriate many, the real solution is to stop local government mission creep. If Fort Worth were focused on basic government services, it would not be in the business of renting out advertising banners on light poles.
Additionally, a very stupid civil rights complaint has been filed against the City of Lubbock by a bunch of Leftist community organizers over zoning. The complaint is part of a current national movement by Democrats and the Biden Administration to find racism in just about everything.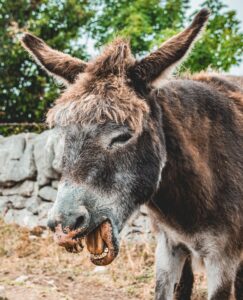 What these braying jackasses ignore is: One, these zoned areas came directly from the political party to which they belong when Democrats created segregation by law; two, that no one has been forced to reside in any of the neighborhoods abutting industrial zoning for generations and yet people still choose to do so, and; three, there are more Hispanics, for example, in other parts of Lubbock than live in the old traditional Hispanic area to which they refer. Thus, if you moved industrial zoning to other areas of the city you could numerically be, if you buy their premise, hurting more minorities than the status quo. They also conveniently forget the historic fact that until recent times, people chose to live near where they worked because they walked to work.
Our Lone Star story of the day is sponsored by Allied Compliance Services providing the best service in DOT, business and personal drug and alcohol testing since 1995.
More on the Texas A&M controversy over its offer to hire a UT-Austin prof to run its new journalism program who believes that journalism should be political activism and leave out facts of stories with which the journalist finds disagreeable. I've covered this early and in-depth but Sherry Sylvester did a fine job summarizing the problem with all the hand wringing in Aggieland.
And, other news of Texas.
Listen on the radio, or station stream, at 5pm Central. Click for our radio and streaming affiliates, or hear the podcast of the show after 6pm Central here.