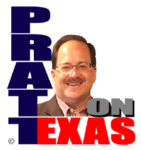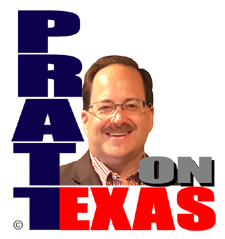 The news of Texas covered today includes:
Our Lone Star story of the day:  State Rep. Brian Harrison, former Chief of Staff at Health and Human Services under President Trump, joins me to talk about how Texas House leadership, and many members, turned their backs on Texans on the issue of banning COVID vaccine mandates by private employers. Rep. Harrison is asking Governor Abbott to put the issue on one of his special session calls.
Also on the subject of COVID, Odessa's doctor, Richard Bartlett, has been proven right on his early treatment of WuFlu, treating inflamation, for which he was denounced by the medical establishment and censored by press outlets.
Our Lone Star story of the day is sponsored by Allied Compliance Services providing the best service in DOT, business and personal drug and alcohol testing since 1995.
What a letdown for those frothing at the mouth to get Ken Paxton. Today's arraignment on federal charges of Nate Paul, the man the Texas press repeatedly calls central to Paxton's impeachment, found the FBI charging him with only 8 charges all relating to "overstating his assets and understating his liabilities while seeking loans." The FBI has been working Paul since 2019 and that itself is at the center of Paul's seeking help from the Office of Attorney General. These are charges that almost any real estate developer could be charged with from time to time and, in fact, Trump has been accused of such as have many others. Not much to show, so far, for years of FBI investigation and certainly nothing to do with Paxton in this latest move by the Biden DOJ.
Texas oil and gas rig count drops big again this week.
Border news: Abbott orders a 1000 foot floating barrier for the Rio Grande.
And, other news of Texas.
Listen on the radio, or station stream, at 5pm Central. Click for our radio and streaming affiliates, or hear the podcast of the show after 6pm Central here.