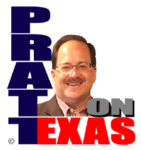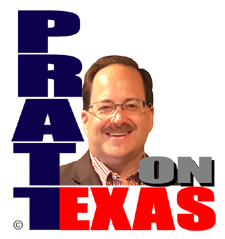 The news of Texas covered today includes:
Our Lone Star story of the day: R.I.P. Pat Robertson, leaves this life aged 93-year. The AP obituary is surprisingly good; not what you'd expect given its bias against of conservatives and Christians. I have much to say on Robertson including that I think he, as much as anyone else, is responsible for reawakening Christians to the idea that their faith should openly and strongly inform their political, secular decisions. This tide turning was needed because the 1950's, '60's, and '70's were decades of indoctrination that religion was not to play a role in our politics.
Our Lone Star story of the day is sponsored by Allied Compliance Services providing the best service in DOT, business and personal drug and alcohol testing since 1995.
Impeachment news: Ken Paxton lawyer: AG will 'never be convicted' in Senate impeachment trial. Sadly that isn't so certain as impeachment is purely a political act of opinion; despite the "trial" it doesn't require any evidence or a commitment to follow any evidence on behalf of senators.

Border and immigration news.
Why the Texas House did not property adjourn for the first called session when it took its toys and went home leaving taxpayers without tax relief.
Meanwhile, showing where leaderships true priorities were, they got the crony corporate giveaway program, replacing the expired Chapter 313, done and Governor Abbott signed it in a closed ceremony. That got that done in the last moments of the session but couldn't bother with tax relief! It's better that 313 but its a program we should not have.
And, other news of Texas.
Listen on the radio, or station stream, at 5pm Central. Click for our radio and streaming affiliates, or hear the podcast of the show after 6pm Central here.