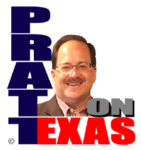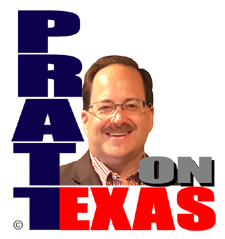 The news of Texas covered today includes:
Our Lone Star story of the day: More bills killed by slow scheduling, working Texas House but some good elements kept alive by Senate action. I review many issues and bills and where such stand at the moment.
Greg Price releases more video, over 6 minutes worth, showing Speaker Phelan to be intoxicated, or something, while presiding over the House. (Some of this is far more subjective than what was released from Friday night.)
BREAKING: I have obtained over 6 minutes of Texas House Speaker Dade Phelan being either drunk or having mini strokes while presiding over the Texas House of Reps. pic.twitter.com/4SOXmT7SHA

— Greg Price (@greg_price11) May 24, 2023
And for another, non-Leftwing media, perspective on Phelan versus Paxton, give this is try: Paxton Scorches Phelan as Investigation Starts. Even the Statesman admits: "The three-hour hearing Wednesday uncovered little evidence that had not already surfaced in Paxton's many legal troubles,…"
Most Texas Democrat state representatives oppose allowing only citizens to vote in Texas elections.
DPS Investigating Women Who Complained About Man in Capitol Restroom.  This is how extreme and wrong this trans and homosexual movement has become and how far its backers are willing to go.
Our Lone Star story of the day is sponsored by Allied Compliance Services providing the best service in DOT, business and personal drug and alcohol testing since 1995.
Huge win at the U.S. Supreme Court against EPA overreach in the WOTUS issue for ranchers, farmers, landowners, and all Americans: Supreme Court Rolls Back Biden EPA's Expansive Water Regulation.
And, other news of Texas.
Listen on the radio, or station stream, at 5pm Central. Click for our radio and streaming affiliates, or hear the podcast of the show after 6pm Central here.