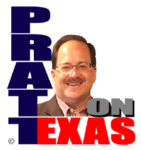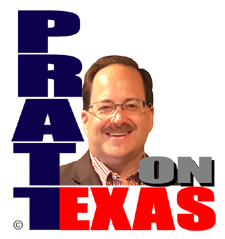 The news of Texas covered today includes:
Our Lone Star story of the day: Texas House passes a new version of property tax relief putting the ball back in the court of the Senate. Will the Senate compromise on things leadership previously said were not acceptable and you don't compromise with "fuzzy math?"
Much happening as the House began deliberations at 9am today and plans to work on Saturday. Democrats have fought hard all day to derail ban on the bigoted political (Left) litmus test of D.E.I. on our college campuses. I provide updates on other key legislation including House passage of a bill to stop children from seeing sexually explicit performances.
Our Lone Star story of the day is sponsored by Allied Compliance Services providing the best service in DOT, business and personal drug and alcohol testing since 1995.
Texas History is on the line and in court Monday. Roy Maynard shows us another example of how the far-Leftist "woke" have invaded and then try to dominate our institutions – this time it's the Texas State Historical Association.
Texas sets another jobs record and oil field drilling plummets, again.
Hans A. von Spakovsky, of the Heritage Foundation, tells us just how damning is Special Counsel John H. Durham's report on the FBI. It shows sloppy work, ignoring of evidence, political favoritism, and much more. Read Spakovsky's summary: The FBI's Keystone Cops According to John Durham.
And, other news of Texas.
Listen on the radio, or station stream, at 5pm Central. Click for our radio and streaming affiliates, or hear the podcast of the show after 6pm Central here.