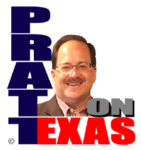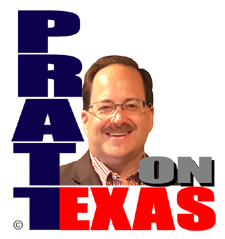 The news of Texas covered today includes:
Our Lone Star story of the day: Legislature finally passes, sends to the governor, a ban on adults using medical procedures and therapies to change the sex of children. (Maybe now Texas Children's Hospital will actually stop this evil practice.) Also, the Save Women's Sport Act has passed barring men competing as women, and vice versa, in public college sports.
Today the House debates a new version of its tax relief plan but will the Senate go along with appraisal caps?
Media keeps on trying to stop the ban of bigoted and fully political D.E.I programs on Texas college campuses. Senator Creighton had it right with this: "if federally funded grants require a DEI statement, which would be compelled speech, I have serious concerns that they are in violation of the First Amendment."
Our Lone Star story of the day is sponsored by Allied Compliance Services providing the best service in DOT, business and personal drug and alcohol testing since 1995.

So much for media gaslighting on the border situation: U.S. Border Patrol Chief Raul Ortiz tweeted that during the final 72 hours of April, agents apprehended 22,220 migrants. It's over 182,000 by month's end! Also, why are their now so many Chinese nationals being caught at the border? The current fiscal year number of 9,753 is about the total number apprehended in the past seven fiscal years combined.
RIP: Former Texas member of Congress Charlie Stenholm, Blue Dog Democrat, dead at 84.
And, other news of Texas.
Listen on the radio, or station stream, at 5pm Central. Click for our radio and streaming affiliates, or hear the podcast of the show after 6pm Central here.