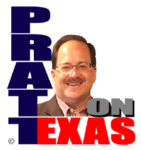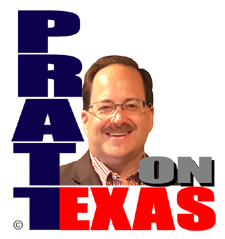 The news of Texas covered today includes:
Our Lone Star story of the day: Vulgar transsexual backers, those who think it good to attempt to "transition" children and youth from their God-given sex, put on a typical display in the Texas House yesterday resulting in a clearing of the gallery.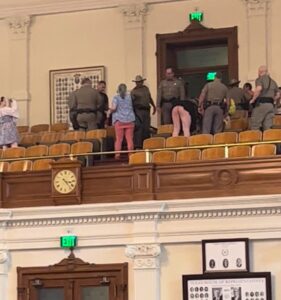 The Dems were able to stop the bill protecting children, a high priority of theirs for some evil reason, on a technicality but it has already returned to committee, been voted out again with the fix, and Calendars Chairman Burrows says it will be back on the House floor this week. Will the vulgar people wanting to harm children be back, showing their backsides, as well?
Our Lone Star story of the day is sponsored by Allied Compliance Services providing the best service in DOT, business and personal drug and alcohol testing since 1995.
Polling shows overwhelming support for school choice in Texas as well as support for the illegal idea of denying constitutional rights to citizens 18- to 20-years of age.
Why has Texas A&M getting massive money from the government of Qatar (almost half a billion dollars) and how did it setup a degree conferring campus in the terrorist-tied country without legislative approval?
UT-Austin caught, again, officially pushing Leftwing political dogma. Officials have now deleted the resource.
And, other news of Texas.
Listen on the radio, or station stream, at 5pm Central. Click for our radio and streaming affiliates, or hear the podcast of the show after 6pm Central here.