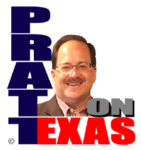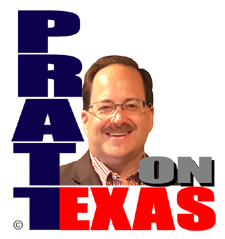 The news of Texas covered today includes:
Our Lone Star story of the day: From the Texas Capitol in the 88th Regular Texas Legislature, I interview state Senator Charles Perry, chairman of the Senate committee on Water, Rural Affairs, Agriculture. Senator Perry talks about his major work to benefit securing water resources for Texas' future (SB28.) We also discuss the budget, differing versions of property tax relief, behavioral health, public school classroom discipline (SB245,) power grid issues, and more.
Representative Dustin Burrow's bill, HB 2127, to further prevent Texas cities from trying preempt state law and regulate businesses with differing rules took up most of the House session today. Democrats, the tools of the Texas Municipal League and others, have clearly decided to fight hard on this bill and spent most of the day on obstructionist tactics.
Our Lone Star story of the day is sponsored by Allied Compliance Services providing the best service in DOT, business and personal drug and alcohol testing since 1995.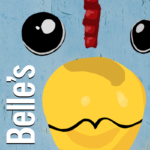 Thanks to Belle's Chicken Dinner House in Abilene for sponsoring our week of broadcasts from Austin!
Listen on the radio, or station stream, at 5pm Central. Click for our radio and streaming affiliates, or hear the podcast of the show after 6pm Central here.