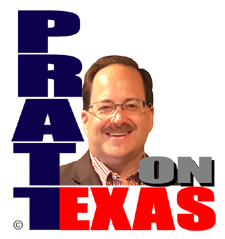 The news of Texas covered today includes:
Our Lone Star story of the day: New developments in the Austin conviction of Army Sgt. Daniel Perry rejecting his clear self-defense situation. As the Leftist press continues to try and make it appear that the age-old pardon process is somehow a new and novel way to pervert justice, we have learned of what appears to be jury misconduct. We have also learned that the judge prevented items from being introduced into evidence in the case that should have been seen by jurors including the full police investigation report.
Our Lone Star story of the day is sponsored by Allied Compliance Services providing the best service in DOT, business and personal drug and alcohol testing since 1995.
Lubbock County Judge Curtis Parrish sued personally by private investigative firm alleging he has not paid their bill. The important question is why was Parrish personally hiring private eyes this last October while serving as county judge? It could certainly be something innocent, the bill paying a separate matter. But, could it be why several county office holders seem to be intimidated by him? In general, it's not a great reflection on Mr. Parrish as even a bill dispute for only about a thousand dollars should be able to be handled short of a lawsuit.
News from the legislature including "Border Security Legislation Creating New 'Illegal Entry' Offense Advances in Texas Senate" and Lt. Gov. Patrick again saying the House appraisal cap ideas will not advance in the Senate. Also there is good movement on how the state pays community college systems; it's more like the success we've had with the TSTC system.
And, other news of Texas.
Listen on the radio, or station stream, at 5pm Central. Click for our radio and streaming affiliates, or hear the podcast of the show after 6pm Central here.