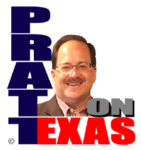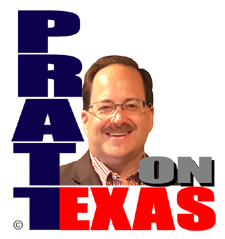 The news of Texas covered today includes:
Our Lone Star story of the day: Too many Republicans in the Texas House of Representatives seem to owe their allegiance to local school bureaucrats than to citizen voters and the overall good of Texas. Despite massive poll numbers in support of authentic school choice too many support protecting the socialist model of government owned and operated schools. Those baffoons are funding and protecting the very institutions which are central to the destruction of our society by the indoctrination of children with Leftist ideology. Not only that, they are generally failing at providing an actual education worthy of the funds expended.
Former Governor Rick Perry explains why he thinks Texas should adopt school choice; Dr. Ben Carson explains why such matters; and yet, multiple sources say that as of this moment there are not enough votes in the Republican dominated Texas House to pass school choice. Citizens must begin hammering on their state reps to back school choice or this opportunity may be gone for a generation.

Find your elected member of the Texas House here.
Our Lone Star story of the day is sponsored by Allied Compliance Services providing the best service in DOT, business and personal drug and alcohol testing since 1995.
Modest growth resumes in Texas manufacturing, but outlooks continue to worsen.
Leftwing Texas Observer calls it quits after 68-years– why is it needed when the Texas Tribune every large newspaper in Texas pushes the Leftwing agenda?
We remember the massacre at Goliad this day in 1836 with Brian Burns fabulous song:
Also see: Slaughter at Goliad: The Mexican Massacre of 400 Texas Volunteers by Jay A. Stout
And, other news of Texas.
Listen on the radio, or station stream, at 5pm Central. Click for our radio and streaming affiliates, or hear the podcast of the show after 6pm Central here.