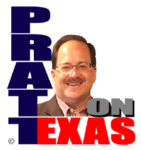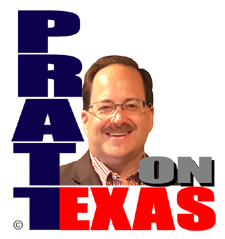 The news of Texas covered today includes:
Our Lone Star story of the day: Texas among states that shipped thousands of driver licenses to a "Chinese" organized crime group. At least 3000 Texas of Asian origin have been affected. This was not a hacking job but instead a huge operation using people's stolen personal information found on the "dark web" to request replacement driver licenses. It would be hard to convince me this isn't part of the Chinese Communist Party's radically broad efforts to undermine the USA.
Our Lone Star story of the day is sponsored by Allied Compliance Services providing the best service in DOT, business and personal drug and alcohol testing since 1995.
Real signs of recession in Texas: Texas manufacturing sector contracts, says Dallas Fed report.
Former Texas House Speaker Gus Mutscher dead at 91. Mutscher was one of several Democrat politicians indicted in the Sharpstown bank stock fraud scandal. He was convicted and sentenced to five years probation for conspiring to accept a bribe but was later cleared on appeal.
Abortion in the courts: One good ruling in Texas, another bad ruling in Texas.
Former RINO state rep. gives up the over half-a-million lobbying job he was doing. Paddie was a co-author of the very law he was violating with his retire-and-lobby-the-committee-he-chaired-last-session gig.
And, other news of Texas.
Listen on the radio, or station stream, at 5pm Central. Click for our radio and streaming affiliates, or hear the podcast of the show after 6pm Central here.