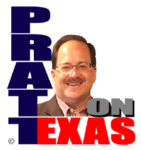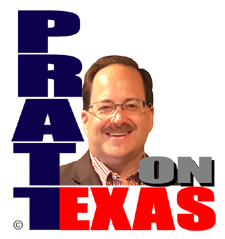 The news of Texas covered today includes:
Our Lone Star story of the day: There was, from the White House yesterday, what appears to be real movement on border policy. We should all be highly skeptical of it but it appears that for re-election purposes Biden may be putting in place policy that would help with illegal crossing. I explain why it may be good and why it may be nothing effective.
Our Lone Star story of the day is sponsored by Allied Compliance Services providing the best service in DOT, business and personal drug and alcohol testing since 1995.
Eric Dexheimer of Hearst has a fascinating piece on the Texas state psychiatric hospital system. The story is about the new $30 million facility sitting empty in Kerrville but the meaningful meat of the story is section about how quickly and significantly the patient population make-up has changed for the system. In about 20 years we've flipped from about 85% being civil commitments to two-thirds being "forensic" commitments through the criminal courts.
Odessa and conservatism get the usual liberal media-style treatment in a hit piece in Texas Monthly: What Happened After a Right-Wing Cabal Took Over Odessa's Government. Read it, don't get too hung up in the assertions of various people, then step back and think about what you read. It's the same thing we always get out of D.C. – any change, pressured or otherwise, that moves toward conservatism is ALWAYS inherently bad, wrong, unfair, and mean. But any change, including natural drift over time, that leads to bigger government and liberalism is completely natural, normal, nice, and above criticism.
And, other news of Texas.
Listen on the radio, or station stream, at 5pm Central. Click for our radio and streaming affiliates, or hear the podcast of the show after 6pm Central here.