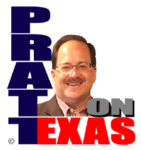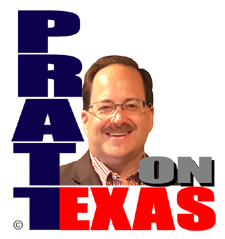 The news of Texas covered today includes:
Our Lone Star story of the day: Legislative "emergency items" and other priorities of Governor Abbott were put before the people last night. Legislators in Texas have a very long history of ignoring what governors ask for but let's hope the 88th Legislature moves with haste on Abbott's list because, overall, it is quite good.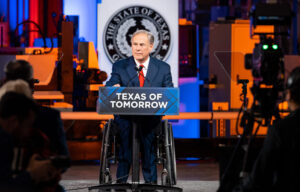 Also, despite being a good list, few noticed that Abbott has backtracked on his property tax proposal related to a phase out of school district M&O taxes as well as passing the "largest" property tax cut in history. Indeed, using the Legislative Budget Board's own numbers, the much smaller (than $20 billion or more to be the biggest) $15 billion is actually only $9.7 billion in new property tax cuts with the balance being to continue previous such cuts – not very honest from Abbott or the Legislature.
Abbott's word play with "COVID restrictions" is beneath the dignity of the office.
"That's why I'm announcing an emergency item to end COVID restrictions forever. We must prohibit any government from imposing COVID mask mandates, COVID vaccine mandates, and from closing any business or school because of COVID. These actions will help Texas close the door on COVID restrictions. Also, we must change how government responds to future pandemics, including requiring the legislature to convene if another pandemic is ever declared."
It sounds good until you realize it's nothing and, he wants to ensure legislatures meet in the future over such matters!? Abbott is the one who refused to call a special session to allow for just that when it was his orders and power at stake.
Our Lone Star story of the day is sponsored by Allied Compliance Services providing the best service in DOT, business and personal drug and alcohol testing since 1995.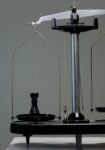 In the PodcastExtra segment: The Biden Administration again weaponizes the Department of Justice. This time it is to go after Texas Attorney General Ken Paxton, stepping over other state and federal officials, to do so in a way the White House can control. Why? They'd love to indict, and it's pretty easy to indict anyone, the man who keeps suing them and stopping their Leftist policies in court.
Oil and gas rig count unchanged in Texas this week.
And, other news of Texas.
Listen on the radio, or station stream, at 5pm Central. Click for our radio and streaming affiliates, or hear the podcast of the show after 6pm Central here.