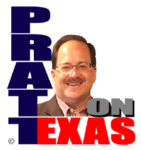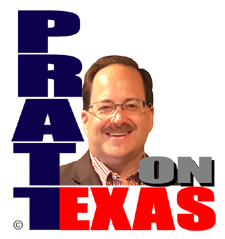 The news of Texas covered today includes:
Our Lone Star story of the day: It's all legislation today as the 88th Regular Session of the Texas Legislature is underway.
Representative Carl Tepper talks with us about the evolving effort to strike "Diversity, Equity, and Inclusion" (DEI) political activity from our state colleges and universities. Tepper also discusses his efforts to reform extra-territorial jurisdiction (ETJ) abuse of landowners by Texas municipalities.
Rep. Tepper also discusses his new experience on the House Appropriations committee and just how convoluted and complicated it is with federal and state dollars, formulas attached to all, and how it leads to the agencies not being able to answer basic questions on spending and related issues.
Then we move to a discussion with Daniel Dew of the Pacific Legal Foundation and formerly of the Heritage Foundation. Dew talks about two Texas bills and how Texas should work to end "judicial deference to executive agencies."
In federal and state courts around the country, Americans often face an uneven playing field when they square off against executive agencies thanks to doctrines that require judges to rubber stamp agency interpretations of the law. Unfortunately, court doctrines favoring big government have leaked into Texas' state court system as well, but HB 1947 and HB1948 will ensure that Texans will have a fair shot in court.
This is important for Texans because as it stands, courts are so infused with a systemic bias favoring government agencies that successful legal challenges are nearly impossible for every Texan. Likewise, rulemaking by unelected bureaucrats is a grave perversion of the government's checks-and-balances structure, and its correction is also long overdue.
Our Lone Star story of the day is sponsored by Allied Compliance Services providing the best service in DOT, business and personal drug and alcohol testing since 1995.
Listen on the radio, or station stream, at 5pm Central. Click for our radio and streaming affiliates, or hear the podcast of the show after 6pm Central here.