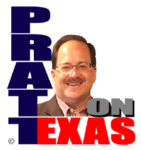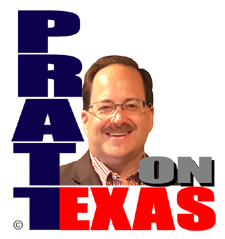 The news of Texas covered today includes:
Our Lone Star story of the day: We talk with John Sailer of the National Association of Scholars about Texas Tech's D.E.I. political litmus test used in hiring.
During a meeting of the Texas Senate Finance committee Wednesday, Texas Tech University System Chancellor Tedd Mitchell said that the situation in the biology department was not a universitywide policy.
"I don't believe in litmus tests of any kind," Mitchell told the committee. "It's no more appropriate to ask them if they're a Christian or Muslim. When we find out something like that has occurred, we stop it."
That office doesn't teach classes, it teaches faculty and staff, university-wide, how to be D.E.I. political warriors.
I find it very hard to believe Mitchell because otherwise, what is the purpose of the university founding and funding the inherently political D.E.I. movement with its
Texas Tech University Division of Diversity, Equity & Inclusion
? That office doesn't teach classes, it teaches faculty and staff, university-wide, how to be D.E.I. political warriors. Note part of its own description: "We establish our culture
through shared practices and traditions
, through our artwork and our food, through our words and our actions,
through our practices/policies/procedures
,…"
[Emphasis added.]
Governor Abbott has sent a letter reminding our state agencies not to use inherently political D.E.I. in hiring but of course the press constructs the story to lie to the public about what is D.E.I. and frames it as an attack on "diversity." D.E.I. is not about promoting diverse points of view otherwise people would not be penalized for disagreeing with some of its Leftist political tenets – as people were at Texas Tech, proven in Sailer's reporting.
(By the way, this is been major national and state news since Tuesday – where is the local Lubbock reporting on the issue?)
Our Lone Star story of the day is sponsored by Allied Compliance Services providing the best service in DOT, business and personal drug and alcohol testing since 1995.
Huge scandal of "persistent failures to report sexual misconduct by administrators at City View ISD of multiple incidents over an eight-year span" leads to arrest of seven current and former administrators. More..
Local sales tax collection numbers released.
Speaker Phelan releases Texas House committee assignments. I will comment on these more in coming days but for today: How does Rep. Hubert Vo get a Speaker appointment to the Elections Committee?! Has anyone bothered to learn how he got the seat from Talmadge Heflin?
And, other news of Texas.
Listen on the radio, or station stream, at 5pm Central. Click for our radio and streaming affiliates, or hear the podcast of the show after 6pm Central here.