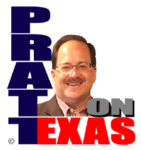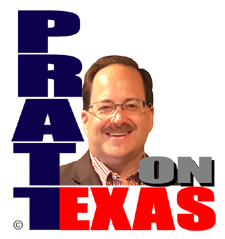 The news of Texas covered today includes:
Our Lone Star story of the day: Is Abilene's state Rep. Stan Lambert ready to gut significant tax relief to join with Democrats and hand most of the surplus over to his favorite political constituent group? Also, I'll explain why Lieutenant Governor Dan Patrick's announcement that he will run again for the post in four years is not particularly meaningful but something he must do.
Our Lone Star story of the day is sponsored by Allied Compliance Services providing the best service in DOT, business and personal drug and alcohol testing since 1995.
Gun numbers at Texas and U.S. airports are beyond insignificant but propagandist news outlets attempt to lead you to the opposite conclusion. Note that a "record" year was 150 firearms at Austin's airport yet, in November of 2022 alone, there were 1,845,593 passengers through that airport. Nationally the story cites 6,542 firearms in carry-on bags last year but never compares that number to more that 369,000,000 passengers (2020 numbers.) You have to have one heck of a calculator to figure the percentages of these hyped numbers on guns. Frankly, it's just almost nothing as a percentage of passengers flying.
Brilliant border/Title 42 bill filed in the statehouse by Rep. Harrison – brilliant because it used their own arguments against them (Dems & Biden Admin.)
SpaceX news: SpaceX completes Starship wet dress rehearsal in Texas & With Starshield, SpaceX readies for battle.
And, other news of Texas.
Listen on the radio, or station stream, at 5pm Central. Click for our radio and streaming affiliates, or hear the podcast of the show after 6pm Central here.