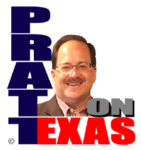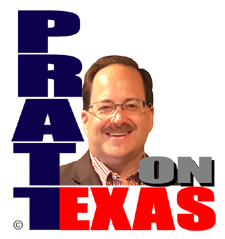 The news of Texas covered today includes:
Our Lone Star story of the day: Lubbock's Covenant hospital system has been exposed as having embraced divisive Leftwing social justice programs. Given that all "social justice" movements are revenge and get-even-with-them focused, could such staff brain "reprogramming" to think of healthcare as political lead to disastrous patient outcomes? Of course such could and one wonders if such is already happening at Covenant. Do you really want medical staff, at any time but especially in times of crisis, having to stop and judge actions based on the politics of such?
This Leftist DEI and related indoctrination is rampant in our institutions and must be stopped.
Our Lone Star story of the day is sponsored by Allied Compliance Services providing the best service in DOT, business and personal drug and alcohol testing since 1995.
And, other news of Texas.
Listen on the radio, or station stream, at 5pm Central. Click for our radio and streaming affiliates, or hear the podcast of the show after 6pm Central here.