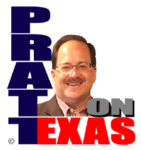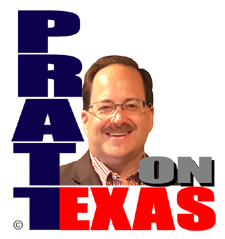 The news of Texas covered today includes:
Our Lone Star story of the day: Lt. Gov. Dan Patrick released Senate committee assignments today – here is the list. Texas legislative Democrats are back to calling Republicans xenophobes, racists, and more nasty things but don't worry, House Speaker Dade Phelan and his inner-circle say Texas isn't like D.C. and we can work with these folk!
Our Lone Star story of the day is sponsored by Allied Compliance Services providing the best service in DOT, business and personal drug and alcohol testing since 1995.
Border news including Kinney Co. "Sheriff Asks Law Enforcement in Texas, Oklahoma, Arkansas for Help With Border Crisis." Why help? Because despite all the money and chest thumping on Fox News, Gov. Abbott is doing nothing to stop the actual illegal border crossing.
Upset retired colonel drops lawsuit against state Rep. Carl Tepper that was filed as a campaign stunt (in my most learned opinion.) The colonel was the star of Tepper's opponent's advertising in which he, the upset colonel, attacked Tepper's commitment to veterans (Tepper's an Air Force vet himself!) KCBD omitted that the things said on "radio" were said on Pratt on Texas.
Gov. Abbott just keeps dragging COVID on with emergency decrees and his reasoning is a big dishonest.
And, other news of Texas.
Listen on the radio, or station stream, at 5pm Central. Click for our radio and streaming affiliates, or hear the podcast of the show after 6pm Central here.