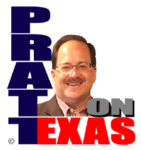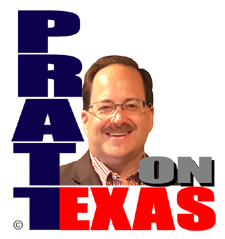 The news of Texas covered today includes:
Our Lone Star story of the day: From gun control* to excuses for limited tax relief, there is no shortage of causes for concern from the 88th Texas Legislature. And while odds are good that much bad Democrat policy will be stopped, the real worry is that timid Republicans will not accomplish the things needed to save our culture and Texas from Leftists.
*Note that Phelan will let gun control come out of committee and to the floor for debate but has kept many very mainstream Republican bills from the same – and will likely do again this session.
Our Lone Star story of the day is sponsored by Allied Compliance Services providing the best service in DOT, business and personal drug and alcohol testing since 1995.
New York City's mayor showed up at the Texas-Mexico border in El Paso this weekend. He put the blame on Biden for the crisis by calling a national problem needing a national solution. But, don't misunderstand Mayor Adams and other Democrats as they are not pushing for a secure border – they just want billions of federal taxpayer dollars to spend to mitigate the effects of the illegal immigration waves in their jurisdictions while using such to grow their local governments as spending is political power.
And, other news of Texas.
Listen on the radio, or station stream, at 5pm Central. Click for our affiliates, or hear the podcast of the show after 6pm Central here.