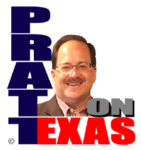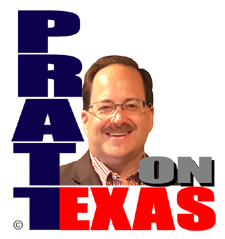 The news of Texas covered today includes:
Our Lone Star story of the day: Public school superintendent gets it exactly backward: Claims cultural issues are in the discussion of public education because of the push for education choice. And, equally awful, Texas Association of School Boards (TASB) pushes schools in the direction of accommodating the woke trans movement and it seems Speaker Phelan may be on their side. And plenty of other top leadership folk seem to be going along: Texas Lawmaker, Charlie Geren, Unwilling to Condemn Transitioning Children.
Our Lone Star story of the day is sponsored by Allied Compliance Services providing the best service in DOT, business and personal drug and alcohol testing since 1995.
Oil and gas rig count rises again. Exxon about to open an expansion at a Beaumont gasoline refinery that is equal in output to a mid-sized plant.
Bogus propaganda: Anti-ESG Drive in U.S. Could Have Cost Taxpayers up to $708 Million – Study. See: How Wall Street is working to ruin Texas, America with Kevin Stocklin – Pratt on Texas 1/5/2023
Houston story seems to confirm that minorities can indeed be "racist" despite what the social justice morons claim other times.
And, other news of Texas.
Listen on the radio, or station stream, at 5pm Central. Click for our affiliates, or hear the podcast of the show after 6pm Central here.