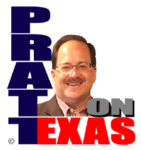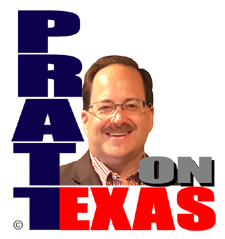 The news of Texas covered today includes:
Our Lone Star story of the day: They don't like criticism but then do all they can to cause it: Speaker Phelan moved up the House Rules debate a day seemingly as a poke in the eye of the citizens who had banded together to charter buses to be present in the gallery for the rules debate. Quit crying about distrust Phelan and team when you go out of your way to create such – and in such a petty manner.
Also, Phelan's mentioned priorities include some good things; others that can go good or bad, and; some that are just outright Democrat-big-government-loving stuff. And beware those things that can go either way – experience says they almost always get pulled Left.
Our Lone Star story of the day is sponsored by Allied Compliance Services providing the best service in DOT, business and personal drug and alcohol testing since 1995.
Local sales tax collection numbers are out.
The more we learn, and there is new material, about the inaction, and slow action, of police at the Uvalde elementary school massacre, the more clear it is that the district's police chief was in control, giving orders, and that he was personally responsible for stopping a breech of the room that could have stopped the shooter and save lives.
And, other news of Texas.
Listen on the radio, or station stream, at 5pm Central. Click for our affiliates, or hear the podcast of the show after 6pm Central here.