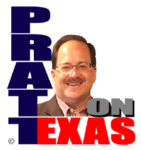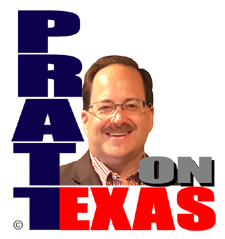 The news of Texas covered today includes:
Our Lone Star story of the day: The Austin insider power crowd fantasy of "Don't be like DC" doesn't hold up to basic scrutiny. Speaker Phelan and others need a better argument if they want to truly justify handing serious power to Democrats through chairmanships.
Also, along the same lines: Old liberal Democrat Kronberg of the Quorum Report tells incoming legislative freshmen: "Rule #1: First and foremost, your political party is not your friend. The people who wrote the platform are usually the extremists in your community with little connection to reality." It's the same old play that you lie to voters at home to get elected and then when in Austin (or DC) you work for yourself to move up with the insiders. It also shows that Kronberg is ignorant of who participates in Republican conventions.
Our Lone Star story of the day is sponsored by Allied Compliance Services providing the best service in DOT, business and personal drug and alcohol testing since 1995.
844K Known Border Crossers in First Quarter of New Fiscal Year; 72K Migrant Got-Aways in December, 212K in Last Three Months.
Texans among U.S. House members blocking Republican leader Kevin McCarthy from speakership.
Oil and gas drilling rig count ended year higher for Texas.
And, other news of Texas.
Listen on the radio, or station stream, at 5pm Central. Click for our affiliates, or hear the podcast of the show after 6pm Central here.