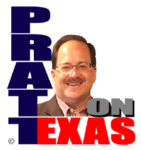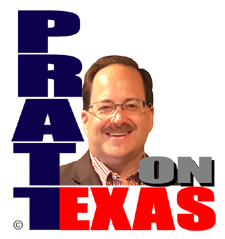 The news of Texas covered today includes:
Our Lone Star story of the day: Unaccountable spending and trouble at the Texas Military Department; zero net result in slowing illegal border crossing, and; a wall that would cost Texans at least $22 billion – when will Governor Abbott, who called the crisis an "invasion" take real action to stop the invasion? When will Abbott soberly review what hasn't worked and stop pouring billions of taxpayer money ineffectively into Operation Lone Star?
Reuters did real work on the mass kidnappings of illegal immigrants while in Mexico so, why did they leave out of the feature story that some of these folk were from Uzbekistan? My guess is: Do some legitimate work on the border crisis but don't say things that might alarm the American people into action.
ICE Quietly Fixes Misleading Data After DCNF Exposed Massive Flaws In Illegal Immigrant Stats.
Our Lone Star story of the day is sponsored by Allied Compliance Services providing the best service in DOT, business and personal drug and alcohol testing since 1995.
Another reason to stop most of the online court hearings: Explicit porn video pops up in Harris County courtrooms during Zoom sessions.
And, other news of Texas.
Listen on the radio, or station stream, at 5pm Central. Click for our affiliates, or hear the podcast of the show after 6pm Central here.