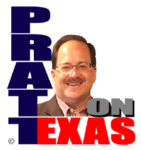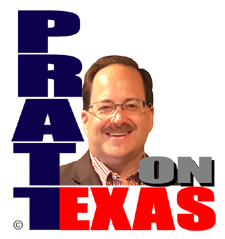 The news of Texas covered today includes:
Our Lone Star story of the day: Fakes and Frauds: At least most fake Republican office holders try and hide their deception. Texas Democrats reward fakery with leadership – House Democrats have elected Ferdinand Frank Fischer, III as their caucus leader – that's his real name similar to Robert Francis O'Rourke being the name of the guy who goes by Beto to appeal to Hispanic voters. Ferdinand goes by Trey Martinez Fischer and the media doesn't care though it's still a mystery how he got on the ballot that way.
Oh, and here's the gem the Mexican American Legislative Caucus elected as chairwoman. Both Neave and Fischer seem to share a similar problem – gulp.
Our Lone Star story of the day is sponsored by Allied Compliance Services providing the best service in DOT, business and personal drug and alcohol testing since 1995.
Gov. Abbott continues to solidify a terrible precedent which will one day be used by Dems to destroy our liberties.  State Rep. Brian Harrison gets the issue right.
More big revelations in the Harris County General Election controversy: They counted thousands more mail-in ballots than their records show they received!
And, other news of Texas.
Listen on the radio, or station stream, at 5pm Central. Click for our affiliates, or hear the podcast of the show after 6pm Central here.