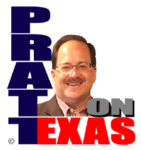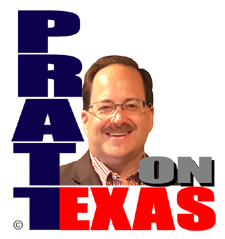 The news of Texas covered today includes:
Our Lone Star story of the day: With the 88th Regular Session of the Texas Legislature approaching, I'll begin to provide more looks at issues and argument to which we'll be treated in the session. Already an issue, Governor Abbott pushed school choice and parental empowerment in his re-election campaign. Most all admit that overcoming the giant bureaucracies, fears, and habits of thinking make school choice very much an uphill battle.
As expected the public school lobby is trying to get more of your money for schools with less and less accountability. Now they want to get paid for students who don't even attend!
Also, a key Senate committee has put sent up quite a major flare over the Public Utility Commission of Texas' electric grid power generation plan. Let's hope that legislators will stop what's happening and do what is right: Put the burden of cost for unreliable power generation directly upon the investors of unreliable power as opposed to putting such on rate payers.
Our Lone Star story of the day is sponsored by Allied Compliance Services providing the best service in DOT, business and personal drug and alcohol testing since 1995.
Texas sales tax revenues in November hit an all time record.
Oil and gas rig count report.
More bad border news.
And, other news of Texas.
Listen on the radio, or station stream, at 5pm Central. Click for our affiliates, or hear the podcast of the show after 6pm Central here.