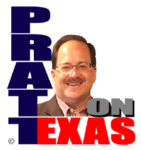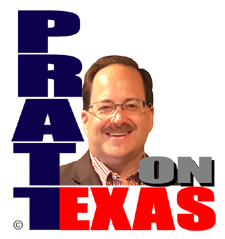 The news of Texas covered today includes:
Our Lone Star story of the day: Have you seen the media hoopla about how "polling is broken?" Don't buy it. Polling has always been hard and always has depended upon assumption that can, and often do, turn out wrong. Additionally, the  idea of depending upon statistical sampling alone is a progessivist/Lefist idea anyway.
Our Lone Star story of the day is sponsored by Allied Compliance Services providing the best service in DOT, business and personal drug and alcohol testing since 1995.
Texas Manufacturing Output Grows, but New Orders Decline and Outlooks Worsen.
O'Rourke's latest TV ad on abortion and more from the political stack.
Podcast-Extra: Abilene's propositions with Doug Offermann including a false argument being made about malpractice insurance from opponents of the Sanctuary City for the Unborn ordinance.
More about our big listener trip to the Texas' Cowboys' Christmas Ball.
And, other news of Texas.
Listen on the radio, or station stream, at 5pm Central. Click for our affiliates, or hear the podcast of the show after 6pm Central here.